Sponsors
IJCAI-PRICAI-2020 offers several attractive sponsorship packages to provide opportunities.
Please see Sponsorship Opportunities page.
Diamond Sponsor

Sony is a major electronics, entertainment and finance conglomerate. Sony continues to innovate in all industries: Mobile Communications, Games & Network Services, Imaging Products & Solutions, Home Entertainment & Sound, Semiconductor, Components, Movies, Music and Finance. Artificial Intelligence and Machine Learning are one of the key drivers in Sony's business success and the company has been at the forefront of developing Machine Learning technologies for finance, manufacturing, music and entertainment among many others.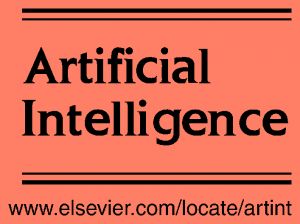 Platinum Sponsor


Didi Chuxing ("DiDi") is the world's leading mobile transportation platform. The company offers a full range of app-based transportation services for 550 million users across Asia, Latin America and Australia, including Taxi, Express, Premier, Luxe, Bus, Designated Driving, Enterprise Solutions, Bike Sharing, E-bike Sharing, Automobile Solutions and food delivery. Tens of millions of drivers who find flexible work opportunities on the DiDi platform provide 10 billion passenger trips a year. DiDi is committed to collaborating with policymakers, the taxi industry, the automobile industry and communities to solve the world's transportation, environmental and employment challenges with localized smart transportation innovations by leveraging its AI capabilities. By continuously improving user experience and creating social value, DiDi strives to build a safe, inclusive and sustainable mobile transportation ecosystem for cities of future.


Huawei is a leading global ICT solutions provider. Through our dedication to customer-centric innovation and strong partnerships, we have established end-to-end capabilities and strengths across the carrier networks, enterprise, consumer, and cloud computing fields. We are committed to creating maximum value for telecom carriers, enterprises and consumers by providing competitive ICT solutions and services. Our products and solutions have been deployed in over 140 countries, serving more than one third of the world's population.

Founded on January 1st, 2000, Baidu, Inc. is the leading Chinese language Internet search provider and the largest Chinese website globally. Robin Li, co-founder of the company, initially developed the Rankdex site-scoring algorithm for search engine page rankings and received a U.S. patent for this technology.
Each day, Baidu responds to billions of search requests from more than 100 countries and regions, and it has grown to become the most important way for netizens to access Chinese information. With its mission to "make the complicated world simpler through technology", Baidu promotes constant technological innovation and is committed to providing products and services that better understand users.
Since 2016, Baidu has positioned artificial intelligence as a strategic driver for the development of its business. Under the strategy of "strengthening the mobile foundation and leading in AI", Baidu has steadily improved its AI ecosystem, with productization and commercialization continuing to accelerate.
After years of commercial exploration, Baidu has formed a comprehensive AI ecosystem and is now at the forefront of the AI industry in terms of fundamental technological capability, speed of productization and commercialization, and "open" strategy. In the future, Baidu will continue to enhance user experience and accelerate the development of AI applications. Baidu's vision is to become a global leading technology company that understands its users and helps them grow.

Since it was established in 1972, Macnica has provided leading-edge semiconductors, electronic devices, networks and cyber security products with high value-added technology. More recently, Macnica has been actively developing new businesses in the fields of AI, IoT, automated driving and robotics, based on its strength in global sourcing and strategic planning for world-leading technologies. With its slogan "Co.Tomorrowing", Macnica connects leading-edge technologies with 'Macnica' intelligence to provide unique services and solutions, *creating social value and contributing to the betterment of future societies. Headquartered in Yokohama, Macnica's global business spans 24 countries and 81 locations worldwide. For more information, please visit https://www.macnica.co.jp/en/.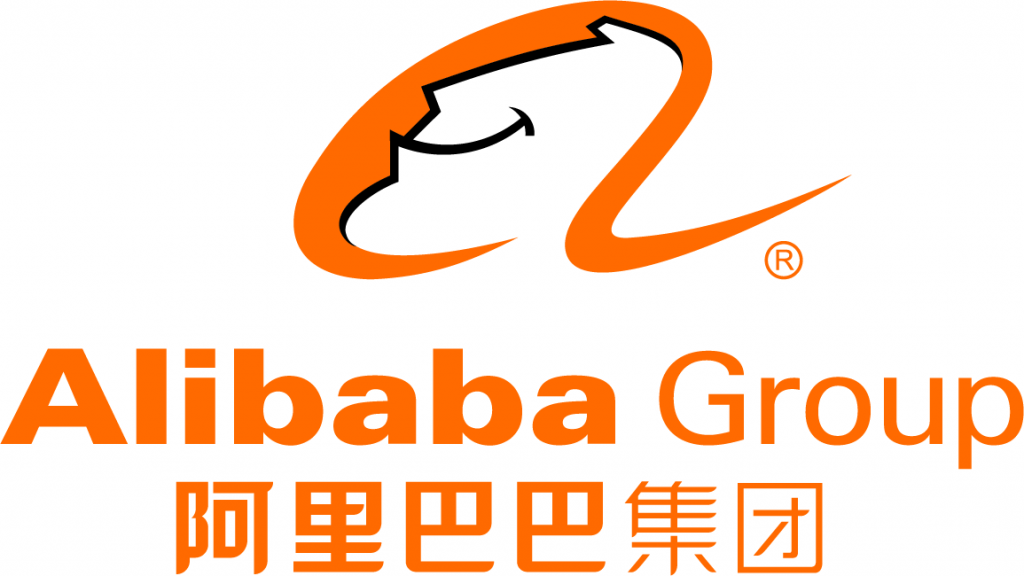 ALIBABA GROUP'S MISSION IS TO MAKE IT EASY TO DO BUSINESS ANYWHERE.
We enable businesses to transform the way they market, sell and operate and improve their efficiencies. We provide the technology infrastructure and marketing reach to help merchants, brands and other businesses to leverage the power of new technology to engage with their users and customers and operate in a more efficient way. Our businesses are comprised of core commerce, cloud computing, digital media and entertainment, and innovation initiatives. In addition, Ant Financial, an unconsolidated related party, provides payment and financial services to consumers and merchants on our platforms. A digital economy has developed around our platforms and businesses that consists of consumers, merchants, brands, retailers, third-party service providers, strategic alliance partners and other businesses.
Gold Sponsor

Panasonic Corporation is a worldwide leader in the development of diverse electronics technologies and solutions for customers in the consumer electronics, housing, automotive, and B2B businesses. The company, which celebrated its 100th anniversary in 2018, has expanded globally and now operates 582 subsidiaries and 87 associated companies worldwide, recording consolidated net sales of US$72.10 billion for the year ended March 31, 2019. Committed to pursuing new value through innovation across divisional lines, the company uses its technologies to create a better life and a better world for its customers. To learn more about Panasonic: http://www.panasonic.com/global.

Under its corporate mission "Closing the Distance," LINE is dedicated to create a world that seamlessly connects people, information, content, and services – both offline and online – anywhere, anytime, and at the most comfortable distance. In doing so, LINE has developed and operated various businesses and services in a wide range of fields, such as AI, fintech, entertainment, and ads.
Above all, AI is a strategically important area for LINE. The company heavily invests in and allocates resources to this domain to accelerate organization-wide R&D efforts in collaboration with NAVER, the Korea's largest search engine operator. With these initiatives, a variety of deep learning-based AI technologies have been developed and adopted to LINE's own services, including its messenger app and the AI assistant Clova. In addition, LINE BRAIN, a BtoB AI business, offers corporate clients the AI technologies that LINE has developed, such as chatbot, OCR, voice recognition, voice synthesis, and image recognition.
LINE also actively engages in basic research in machine learning-based technologies mainly for processing voice, language, and image. While already conducting joint projects with universities across Japan, LINE seeks to partner with overseas research institutes in the near future.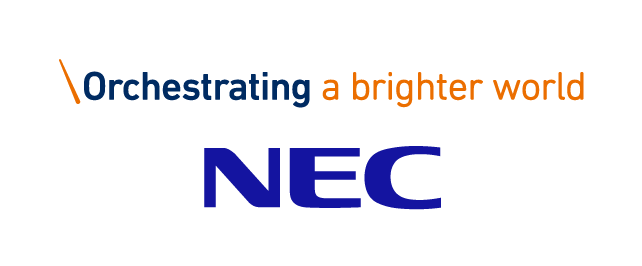 NEC Corporation has established itself as a leader in the integration of IT and network technologies while promoting the brand statement of "Orchestrating a brighter world." NEC enables businesses and communities to adapt to rapid changes taking place in both society and the market as it provides for the social values of safety, security, fairness and efficiency to promote a more sustainable world where everyone has the chance to reach their full potential.
NEC has R&D bases in 7 locations across the world, Japan, America, Europe, China, Singapore, Israel and India.
For more information, visit https://www.nec.com/en/global/rd/.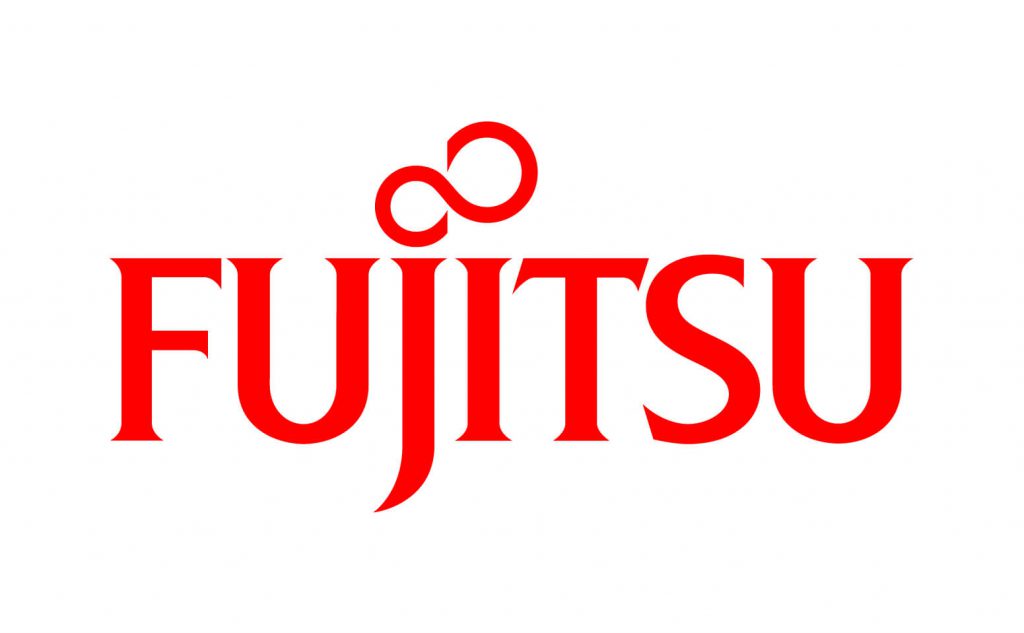 Fujitsu is the leading Japanese information and communication technology (ICT) company, offering a full range of technology products, solutions, and services. Approximately 132,000 Fujitsu people support customers in more than 100 countries. We use our experience and the power of ICT to shape the future of society with our customers. Fujitsu Limited reported consolidated revenues of 4.0 trillion yen (US $36 billion) for the fiscal year ended March 31, 2019. For more information, please see www.fujitsu.com.

NTT DOCOMO, Japan's leading mobile operator with over 79 million subscriptions, is one of the world's foremost contributors to 3G, 4G and 5G mobile network technologies. Beyond core communications services, DOCOMO is challenging new frontiers in collaboration with a growing number of entities ("+d" partners), creating exciting and convenient value-added services that change the way people live and work. Under a medium-term plan toward 2020 and beyond, DOCOMO is pioneering a leading-edge 5G network to facilitate innovative services that will amaze and inspire customers beyond their expectations. For more information, please see https://www.nttdocomo.co.jp/english/.

For over 140 years, Toshiba Group has contributed to a sustainable future by applying innovative technologies to value creation. Today, our business domains center on energy, social infrastructure, electronic devices, and digital solutions (including IoT/AI), all essential supports for modern life and society based on the Cyber Physical Systems (CPS). By taking full advantage of CPS technology, we will complete the transition to become an infrastructure services company. Guided by the principles of The Basic Commitment of the Toshiba Group, "Committed to People, committed to the Future", Toshiba Group promotes global operations that contribute to the realization of a world where generations to come can live better lives.
Silver Sponsor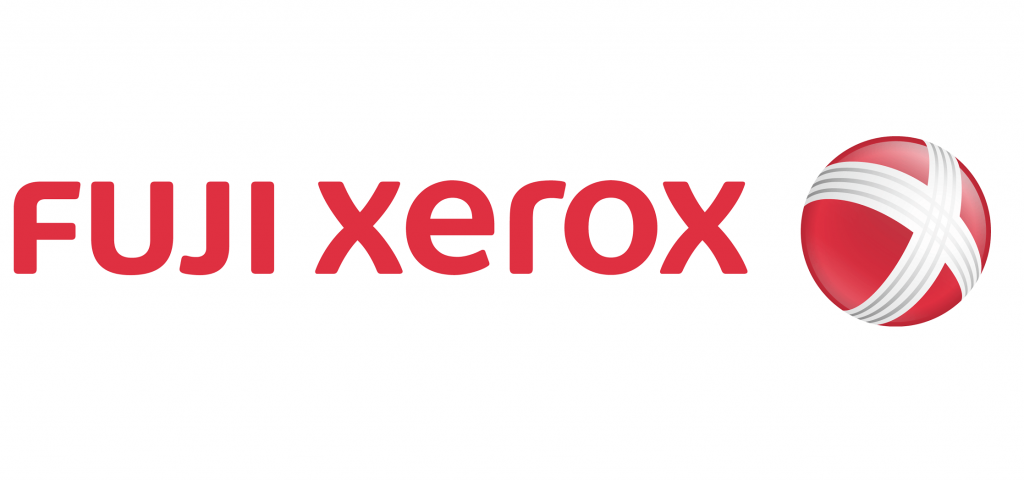 About Fuji Xerox
Fuji Xerox Co., Ltd. is a leading company in offering smart ways to work with its document-related solutions and services, as well as with the world-class office multifunction devices, printers and production printers that it develops and manufactures for worldwide distribution. The company develops Artificial Intelligence and Machine Learning technologies for document-related services. http://www.fujixerox.com


For more than 100 years since the Company's foundation, Hitachi's R&D has been putting the Hitachi Mission – "Contribute to society though the development of superior, original technology and products" into practice, developing the most cutting-edge technologies and fostering innovations that ushered in the future.
Hitachi is contributing to the expansion of social innovation business through R&D on digital technologies such as data science, media processing, AI, service computing, and computing architecture to achieve safety and support efficient societal infrastructure.
IBM is the global leader in business transformation through an open hybrid cloud platform and AI, serving clients in more than 170 countries around the world. Today 47 of the Fortune 50 Companies rely on the IBM Cloud to run their business, and IBM Watson enterprise AI is hard at work in more than 20,000 engagements. IBM is also one of the world's most vital corporate research organizations, with 27 consecutive years of patent leadership. Above all, guided by principles for trust and transparency and support for a more inclusive society, IBM is committed to being a responsible technology innovator and a force for good in the world.
NTT Communications is the leading global provider of information and communications technology (ICT) solutions within NTT Group which ranks in the top 100 of the Fortune Global 500. We provide services and solutions to corporate clients on a global scale, present in over 70 countries/regions with a network that spans over 190 countries/regions worldwide.
In an ever-shifting environment of technological and cultural change, we are staying ahead of the curve by placing socially responsible innovation at our core. As part of NTT Group, our commitment is backed by more than $2.5 billion a year invested in R&D, over 6,000 researchers and two renowned innovation labs—NTT i3 in Silicon Valley and NTT labs in Japan. NTT Communications has been highly evaluated in the fields of cloud computing, networking and security in recent years.We will continue to pursue innovative technologies and support the realization of growth strategies for global companies with ICT solutions.
For more information, please visit: https://www.ntt.com/en/index.html.
"AI Japan R&D Network" (hereinafter referred to as "AI Japan") is a consortium established on December 16, 2019 by the National Institute of Advanced Industrial Science and Technology (AIST), the Institute of Physical and Chemical Research (RIKEN) and the National Institute of Information and Communications Technology (NICT). AI Japan consists of members from universities and public research institutes who are actively engaged in AI R&D in Japan. AIST, RIKEN and NICT are core members who lead and promote AI Japan (secretariat: AIST). The aim of AI Japan is to stimulate AI R&D activities in Japan and the world by integrating AI wisdom and expertise in Japan. AI Japan provides integrated and unified dissemination of information on Japan's R&D activities to inside/outside Japan and opportunities to exchange opinions among AI researchers in order to promote cooperation in AI R&D in Japan.
For more information, please visit: https://www.ai-japan.go.jp/en